The Different Types Of Fence And Their Use
The Different Types Of Fence And Their Use
Brought to you by Clinton Fence in Waldorf MD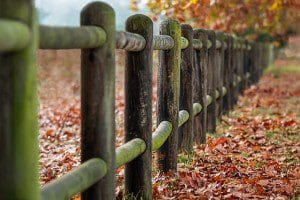 Every one would like their house or farm to look its best and one way to make it look a little more appealing is by installing a new fence. No matter where you live in Southern MD people feel the same about their humble abode. Southern MD homeowners usually want the same for their home and that is to have the nicest looking yard that they can possibly afford.
There are so many different types of fencing that sometimes it is difficult to make a decision. First one should know what the fence will be used for. The second important factor would be how much you want to spend on fencing. After these decisions, the only thing left is when to start.
Most homeowners will probably opt for some yard fencing for a small animal, usually a pet dog. This type of fencing could also be used for someone who has or wants to have a kennel for personal or business purposes. There are homeowners who are allowed to raise chickens in their yard, so they will be needing some good type wire containment to keep the chickens in and the bad animals out.
Some homeowners have enough land to have some pleasure animals like horses and they will need a special type of containment area for their special pets. It may be more costly then a yard fence but the extra cost is worth it to the one that has a horse they love very much.
There is fencing for cattle and other livestock, also. This type of fencing may require more time and equipment to install or you could always contract it out to be done. Some farmers even raise buffalo or alpacas and are in need of some really sturdy fencing.
This type of fencing could require more than one person to install it and it could be quite a job, but well worth the effort.
If one is going to do the job with some reliable help, it can be very satisfying. If it seems too difficult or you are unable to do it yourself, you can always hire the work out. Usually you can make a good deal for the help, if you supply the material.
One of the new and very popular types of fencing is the bamboo style and the desired option is the framed bamboo. This is very beautiful for around the yard or privacy area. All of the different types of fence RI are functional and should be an added value to the home.
Clinton Fence is waiting to hear from you for all your fence needs.
After reading this article many people read: Fence and Gate Types