301-843-1108           800-323-6869
Clinton Fence Is Here To Help
Ready to find out more? Get started today!
Estimates for property enhancements are available from our deck company and fence contractors in Waldorf, Maryland.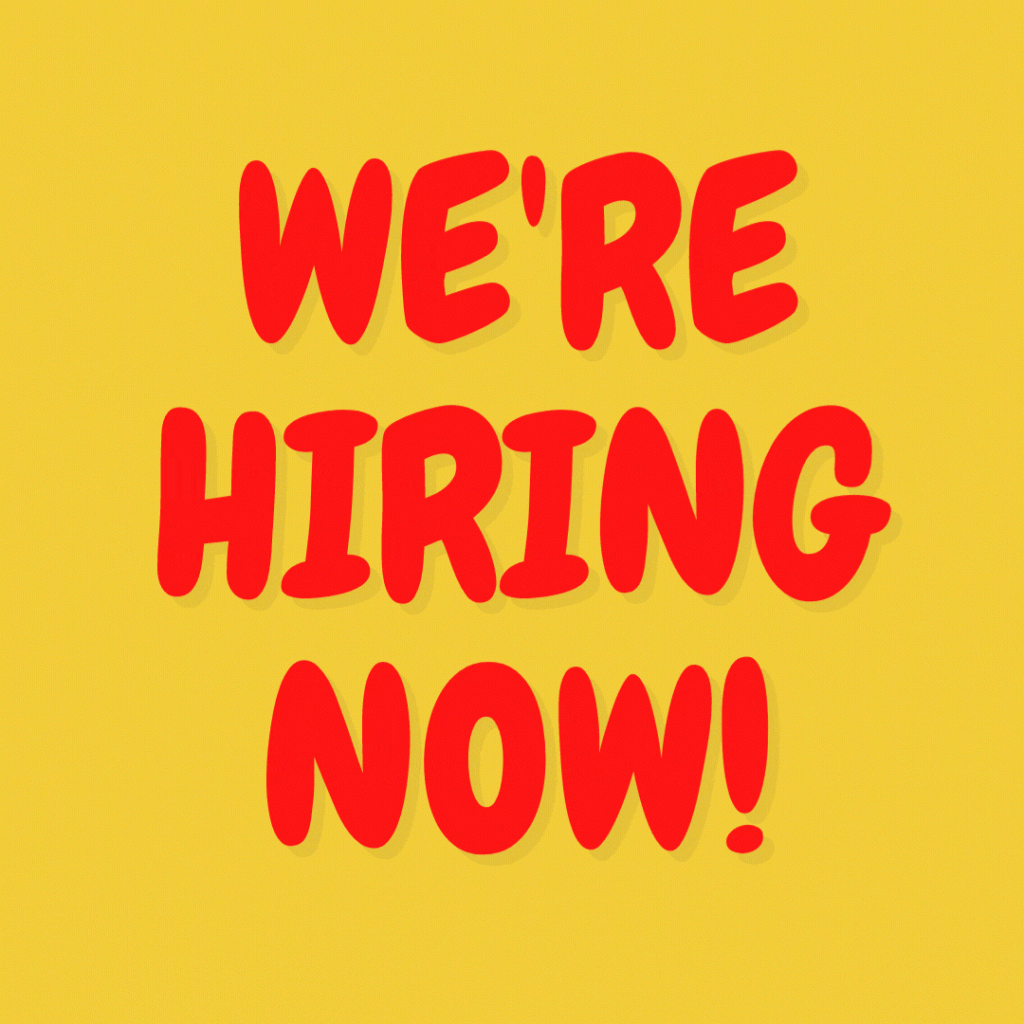 CLINTON FENCE IS NOW HIRING...
FENCE SALES:
Our company is growing and we are in need of an experienced fence sales person to start ASAP. If you or someone you know is interested please contact our office at 301.843.1108. Experience is required! Come join our Clinton Fence Family and provide our SOMD region with beautiful fence & decks!
WELDER
Clinton Fence Company is looking to welcome a new Welder to the shop. The job includes managing gate shop, weld/fabricate gates and special fittings, keep welding bay orderly and clean. Candidate must have previous MID/ARC welding experience. Salary based on experience and references. Please contact our VP Jim Bradford at 301-399-5598 or in the office at 301-843-1108. Thank you for your interest, we look forward to speaking to potential hires!
Join our mailing list and  GET THIS DETAILED BOOK ABOUT HOME REPAIRS!!  
It's our gift to you.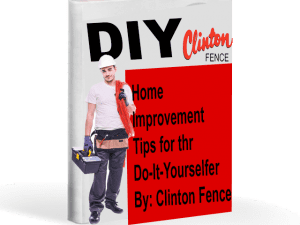 THIS "Fix It" Book will help you experience home improvements in a fun and easy fashion. With these handyman secrets you'll learn to fix like a pro in no time.
In This Book, You Will Learn:
Itching to start a new home remodel project? This book can help. From attics to basements and lighting to flooring, this bundle has tons of tips for the Do-It-Yourself homeowner.
What Our Customers Say...

Theresa & James Barnard said:
Attn: George Bowles

Dear George, It was a pleasure to have our new stockade fence installed by Clinton Fence, thank you so much! James and his crew were such nice gentlemen and what a beautiful job! A+++++ all around, excellent job! We LOVE it!

FOUND ON YELP:  Katie G.,Lusby MD said:
I had a fence put in by Clinton and they made the process totally painless. They were the first place in southern maryland to return my call AND show up to give me a quote on time. George was extremely helpful (no bad mouthing other companies like other reviewers experienced) and he even had the info and paperwork I needed to get approval from my HOA. All the work was done over 2 days while I was at work so I didn't even have to take vacation days to be there. I am extremely happy with the results and the price I paid for the service. I will be using Clinton for my future porch project and I have recommended them to a friend who is equally satisfied with their service.

 FOUND ON YELP:  James G.,Brandywine MD said:
Mr. George Bowles sat with my wife and I concerning a 6 Ft. White Vinyl fence to enclose the entire back yard totaling 380 Ft. of fence. He provided extreme detail as to the construction, quality, and timing on completion, ALL met as stated.
I recently discovered that a TREE branch had fallen and cracked a portion of the TOP rail in the back end of the yard, he took-a-look, and repaired it the next day for a 2 figure dollar amount. I know great customer service because I demand it, and I myself provide it to my customers in the IT field. Mr. George Bowles backs up what he says, and anyone stating otherwise, must not know how to demand, expect, and evaluate Great Service...Mr. G..


FOUND ON YELP:  Barbara B., Rockville MD said:
My numerous experiences with Mr. George Bowles @Clinton Fence have been GREAT!  His professional demeanor and understanding of projects I need are profound.  He explains the work process very effectively and makes himself available 7 days a week for any followup questions and/or work modifications.  I've also been satisfied with the materials used and the individuals that work with him.  There is no other company I would use for any work at my home because of my complete confidence and satisfaction in Mr. Bowles.


FOUND ON YELP:  Stacy E., Accokeek MD said:
I just got my fenced placed in my backyard. I'm very pleased. The estimate appointment was very quick to book and once the HOA approval came in, they were right to work. Very nice, very quick and good quality.



FOUND ON YELP:  Cheryl R., Accokeek MD said:
George Bowles with Clinton Fence is a unique salesman and a man of his word. He brought our vision of an attractive fence for our property to life! We love the results. Subsequently within a few months we used the company again.



FOUND ON YELP:  Margo W., Accokeek MD said:
George Bowles was the salesman for Clinton Fence, which I hired to design and install my fence. I am very pleased with the help and professionalism maintained throughout the duration of the job. George provided valuable information and suggestions that assist in the peace my family and I enjoy today,  Thank you Mr. Bowles, I will continue to refer your company.



FOUND ON YELP:  Elnora A., Washington DC said:
I just had my deck built and they did a phenomenal job! There was a minor issue that was quickly resolved, but overall i highly recommend Clinton Fence. They are extremely nice, and super professional. I would definitely recommend them moving forward!!



FOUND ON YELP:  Henry W., Greensboro NC said:
Expert project management from reliable and courteous fence installation professionals. They gave me one competitive price for the total cost of fence with installation that covered everything from delivery and installation to the final cleanup.



Teri said:
Do you still service the Northern Virginia (Fairfax) area? Evidently, Clinton Fence our privacy fence in 1992 and I was wondering if you still serviced this area. Thanks!


Reply:Teri, Yes Clinton Fence does service the Northern Virginia area. We are happy to help you. Please give us a call. 800-323-6869


Jean Simmons said:
Do you service the Laurel area?


Reply: Jean, Yes Clinton Fence does service the Laurel area.
After dealing with 2 companies locally that ghosted me for months (JPQ and another one), Clinton Fence came through and delivered. The installers were super friendly and even when I had a few boards that were missed, they came quickly to fix them. I highly recommend this company and have referred them to 3 people since the completion.
I put my project on Angi and immediately received a call from George Bowles of Bowles Fencing Co. (Clinton & Bowles) I had 4 stained fence panels and posts that needed to be installed. I received an estimate over the phone and George said he would also come take a look the next day and would bring his installer - Jeff - to see if the job could be done that day. In less than 2 hours, Jeff had hand dug the holes and set the posts and installed the panels. We are super pleased with the result and would highly recommend George and Jeff of Bowles Fencing Co to all.
Clinton Fence did an amazing job with fencing our backyard which is hilly and uneven. They used superior product (black aluminum) to their competitors, took the time to evenly cut each section on the same side rather than have lopsided sections, and did a great job avoiding our sprinklers and other underground barriers. All of our neighbors are impressed with the finished product. We have already decided to hire them for another job. Thank you!
Clinton Fence did a fantastic job on the install in my townhouse backyard. I was pleased with their work. The pricing was fair. The only downside was they were scheduling about 2 months out from estimate date, so I had to wait, but it was so worth the wait!
George was wonderful to deal with and gave a very competitive price. The fence looks spectacular and was completed quickly and on time. Highly recommend!
Construction Glasses + Landscaping Services arrived promptly on the day of installing my vinyl fence. After going over the work order provided by Clinton Fence the began work immediately. The crew worked professionally with attention to detail. I appreciated that they consulted with me when needed. When completed Joaquin Moralis went over the work done to make sure I was pleased! This was the best, by far, experience I have ever had working with a contractor. I would hire them again and will!
With the heavy snow storm this week we had a couple trees take out part of our fencing, making us incapable of letting our dogs out back. I called George after a day of stressing, and he was so helpful and able to have someone come make repairs the next day! I'm a happy customer, but I think my dogs are even happier!
Amazing work! Had a Split rail fence for our backyard and a Vinyl gate set up on our porch. Quality work, on time, and great customer service! I don't normally write reviews but we honestly had a great experience.