Go Green with Real Wood: Brought to you by a deck and fence company in Maryland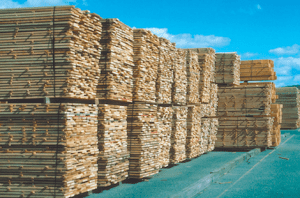 So many decking materials in stores today ... which one to choose? If a beautiful, usable, long-lasting deck is your goal -- and you'd like to do your part to protect the environment -- then the choice is obvious: real, natural, authentic wood.
Wood has been a part of outdoor living for centuries: the first pine sawmill was at Jamestown about 400 years ago. Look around: so many historic homes and sites feature wood -- because it's always been one of the best building products on the market. Wood is ever-present by the seashore (docks, marsh walkways, fishing piers, boardwalks), in the mountains (decks, arbors) and in backyards across the country (decks, gazebos, fences, trellises). Wood plays a starring role in high-traffic places, such as the Santa Monica Pier, the Destin boardwalk in Florida and the Ocean City boardwalk in Maryland. Look all around you at the beauty of wood -- then bring that natural beauty home to your backyard.
A recent Life Cycle Assessment (cradle-to-grave study comparing pressure-treated wood with alternative wood/plastic composite decking) found that wood was, by far, the better product for the environment. A few findings from this study:
* Wood releases less greenhouse gases during production;
* Wood uses 14 times less fossil fuel than wood/plastic composite decking; and
* Wood decking production causes significantly less acid rain, smog and overall ecological impact than wood/plastic composite decking.
Additionally, pressure-treated wood comes from sustainable, well-managed forests -- meaning the industry plants more trees each year than are harvested. Fact is, U.S. forests are healthier and more numerous than they were 100 years ago.
Pressure-treated wood is rot- and insect-resistant and readily available in both big-box stores and independent lumber dealers around the U.S. Current tested and approved preservatives are safe for use around children and pets --even veggies in your raised garden beds.
For more information on using real wood in your backyard and the complete LCA study, please visit www.realoutdoorliving.com
No need to search further for a deck company near me... save time Call Clinton Fence Company now.